| | |
| --- | --- |
| | --- |

UK ORDER PAGE
- use Add to Cart Buttons for ordering in British Pounds
Refer to New Products Page and Products Pagefor detailed descriptions
Currency conversion January 11, 2010 $1 US = .6178 GBP
The Plover Cover

FGC-2000s

£ 15.30 UK
Plus S & H to UK


The Dunlin Cover
FGC_2001

£ 17.75 UK
Plus S & H to UK
GREEN (not available)
or BLACK

The Whimbrel
FGC-2002

£ 18.00 UK
Plus S & H to UK
---
DVD: Hawk Watch
A Video Guide to Eastern North American Raptors New DVD Version

Not Available at this time
Plus S & H to UK

DVD: Shorebirds
A Guide to Shorebirds of Eastern North America

£ 12.24 UK
Plus S & H to UK

DVD: Dragonflies
Discover the World of Dragonflies and Damselflies...(Eastern North America)

£ 12.24 UK
Plus S & H to UK

DVD: Butterflies
Eastern North American Butterflies and Damselflies

£ 12.24 UK
Plus S & H to UK
---
American Woodland 1
A recording of natural sounds from a moderately mature pine and hardwood forest-no music added!


American Woodland 2
This recording is from a mature mixed woodland-no music added!


American Woodland 3
Recorded from a successional Woodland at breeding time in May-no music added!

---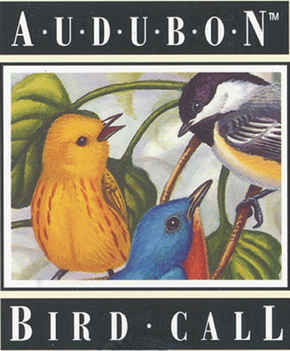 The Original Audubon Bird Call
Draw the birds in for a closer look with a bird call!
When you twist the inner metal center of the call against
the birchwood barrel you can make a huge variety
of sounds that mimic other birds.
Hand made and individually tuned
Extra rosin powder is included for longtime calling
---
Copyright ©2003-2013 Fieldfare. All rights reserved.